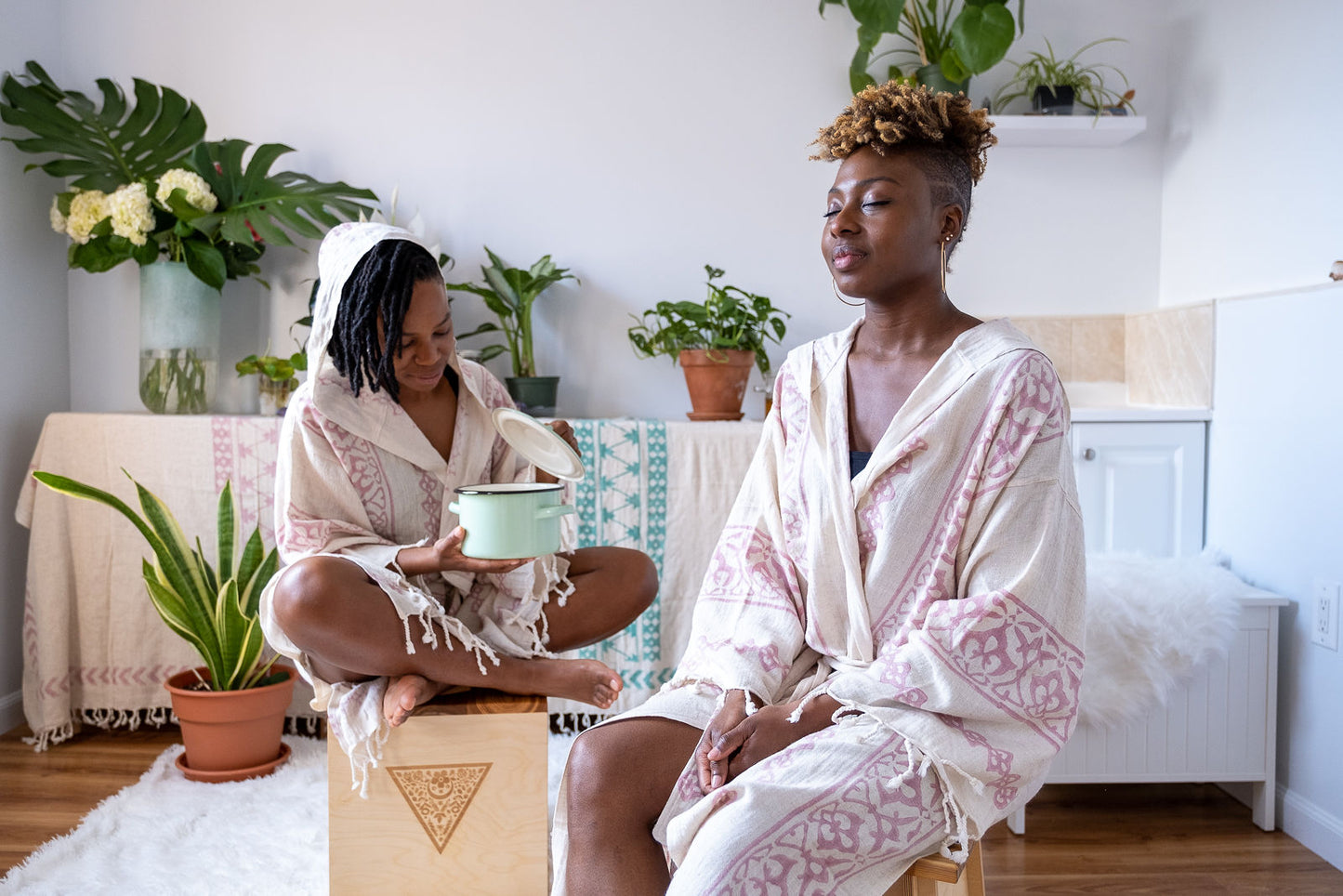 Yoni Steam Consultations
Receive maximum benefit from your yoni steam practice and work with a trained and trusted practitioner.
Our Kitara in-house Yoni Steam Practitioner is certified in all advanced yoni steam protocols. She is also a Registered Nurse, Midwife, Master Herbalist, and Birth/Postpartum Doula.
Get the expert support you deserve to receive optimal womb health and healing.
Only available after initial 1:1 consultation.
As your body heals, so she shifts. Ensure the effectiveness of your yoni steam practice is sustained throughout your womb health and healing journey.