Organic Womb Health Herbal Teas
SIP & SAVOR KITARA'S NEW ORGANIC TEAS
Kitara's Organic Herbal Teas for Your Womb Health & Healing
Kitara's Organic Womb Health Teas
Each organic herbal tea blend is designed to support specific aspects of womb health and healing.
Always 100% Organic and Handblended with Love.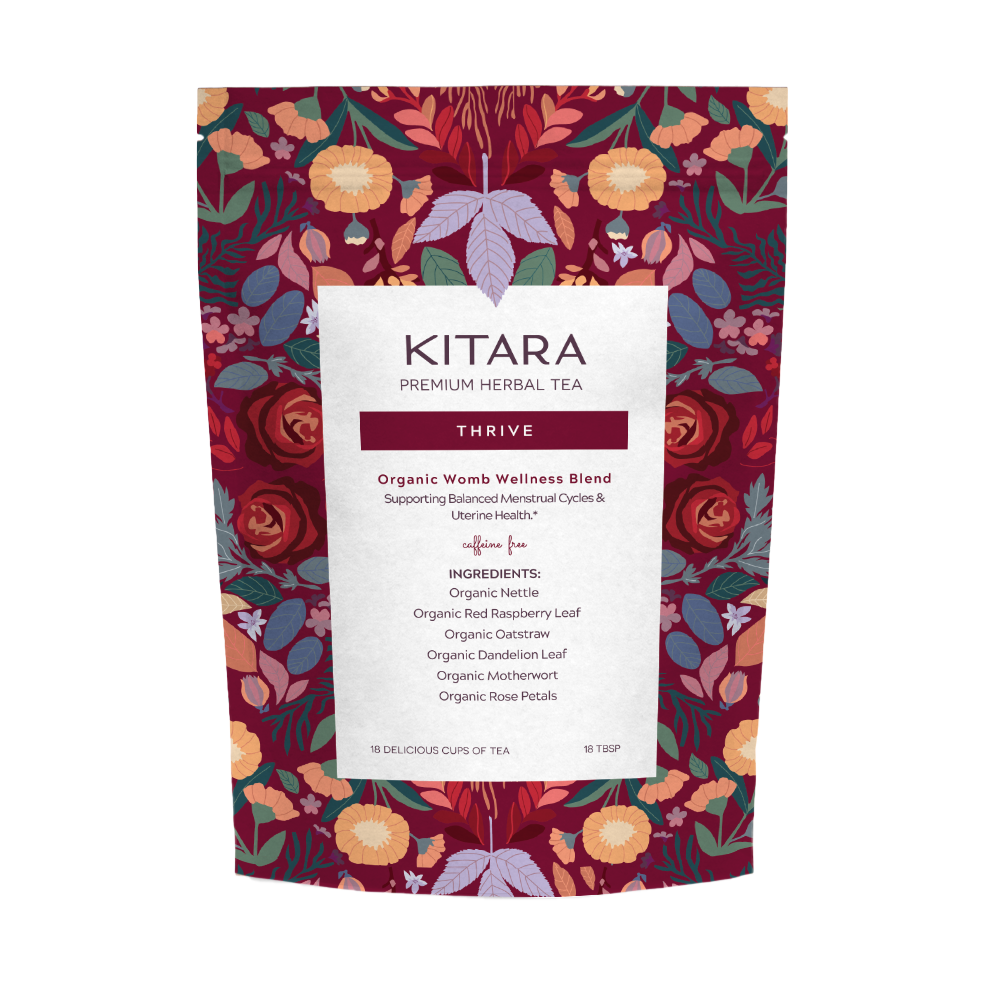 THRIVE TEA
KITARA'S ORGANIC WOMB WELLNESS TEA
Supporting Balance Menstrual Cycles & Uterine Health.
WOMB WISDOM
A thriving womb unlocks the fullness of our embodied aliveness.
The rhythm of the womb dances within our bodies and alongside the cycles of the moon, the orbit of the Earth, and the seasons of our lives.
When we attune to the energy of the womb, we may better remember that our healing journeys exist beyond the linear path. Such knowing reconnects us to our embodied knowing and intuitive voice. When sipping this delicious cup of tea, remember the invitation to go inward and listen to your truth.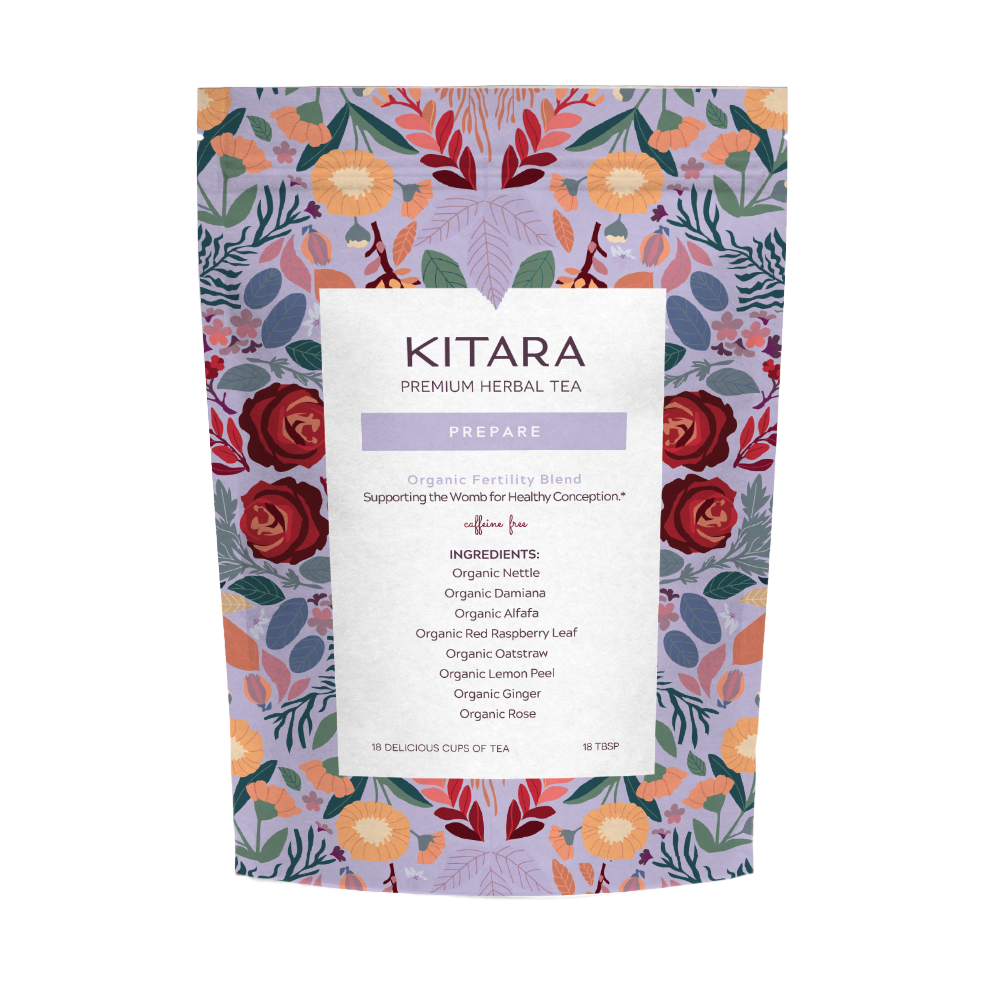 PREPARE TEA
KITARA'S ORGANIC FERTILITY TEA
Supporting the Womb For Healthy Conception.
READY THE ROOM
The womb is the very first nursery.
From intention to conception, this tea is designed with love to help prepare your womb as a warm, cozy, and welcoming beacon of fertility. The journey may bring with it a raw vulnerability to which little else compares.
When sipping this delicious cup of tea, please remember to honor yourself, the inherent value of your dreams, the hope and ache of your resilient heart, and your remarkable body.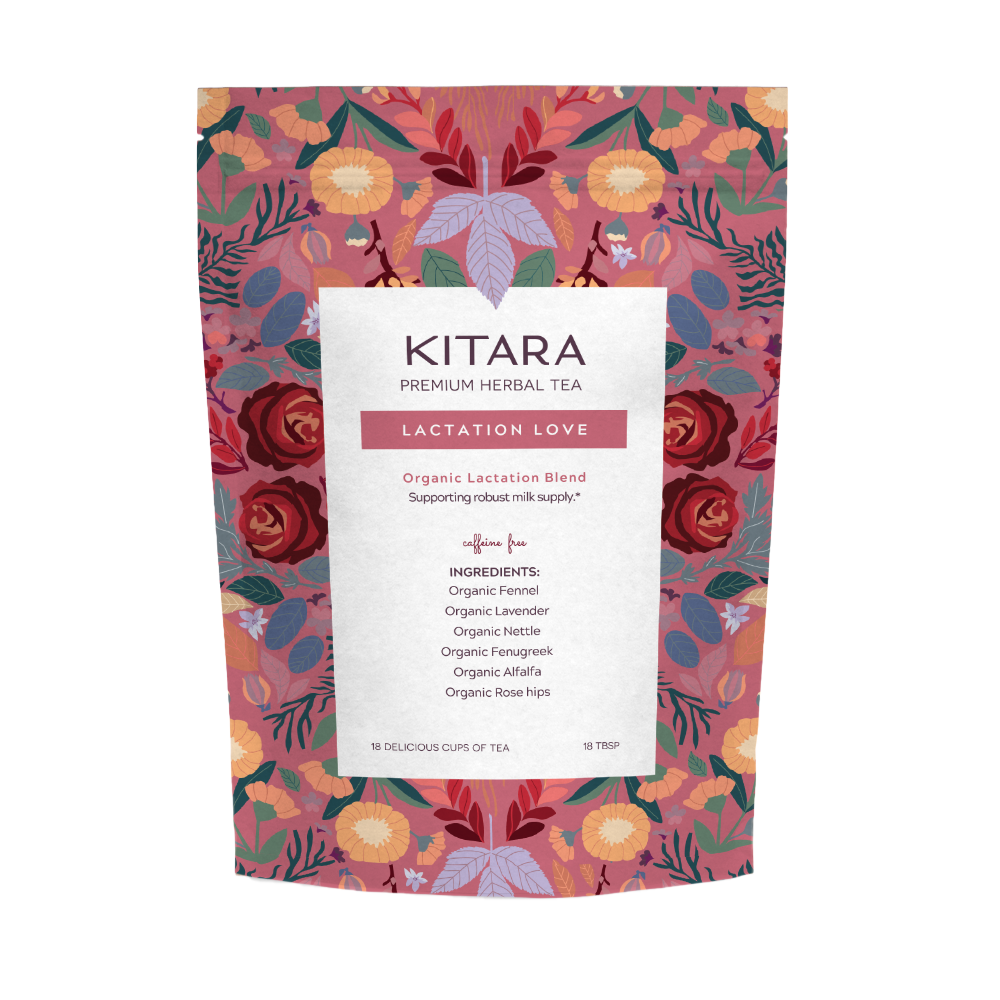 LACTATION TEA
KITARA'S ORGANIC LACTATION TEA
Supporting Robust Milk Supply.
YOUR MILK IS MAGIC
When our founder's four-year-old niece first watched her new baby cousin feed from her aunt's breast, she took a moment to consider what she was witnessing. Then she promptly summed it up and wisely declared, "Well, that's magic!"
Supporting your milk supply can be as stressful as it is beautiful. When sipping this delicious cup of tea, remember to honor yourself and the inherent wonder and magic of your remarkable body.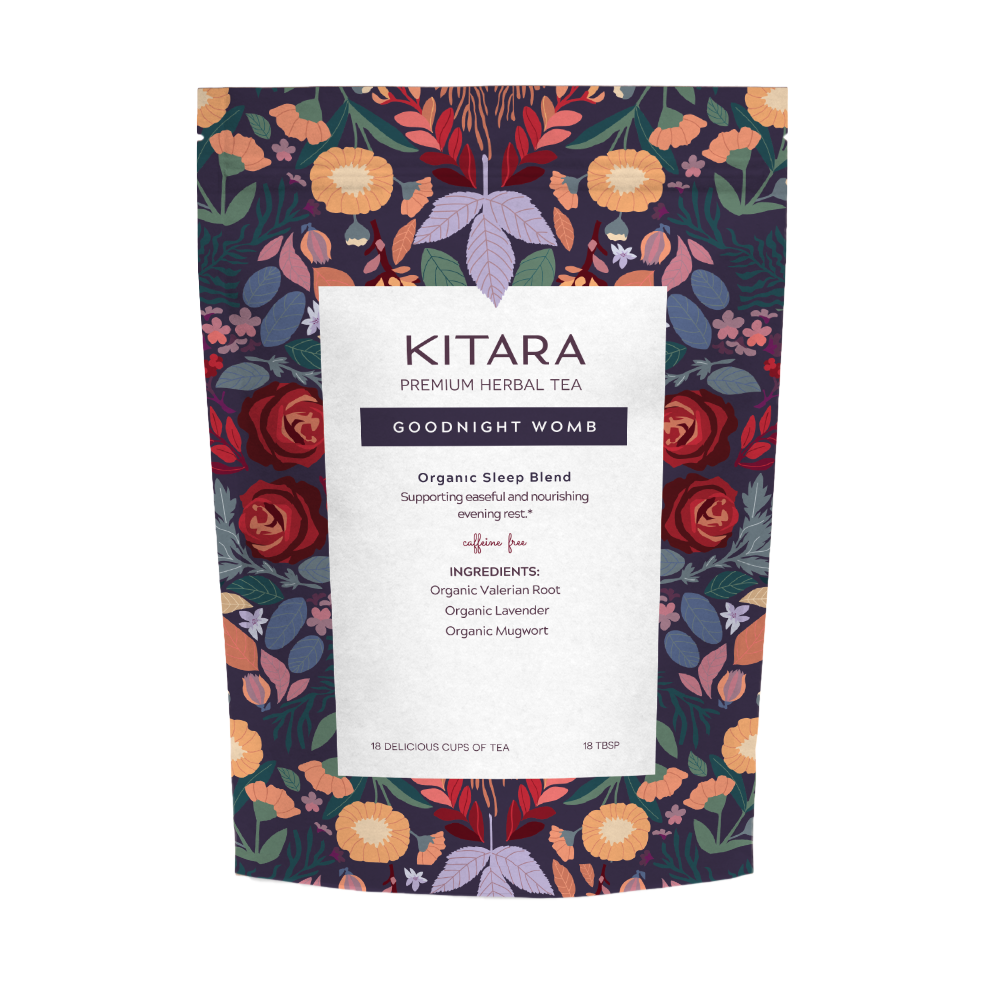 GOODNIGHT WOMB TEA
KITARA'S ORGANIC SLEEP TEA
Supporting easeful and nourishing evening rest.
AS YOU SLEEP, SO YOU BLEED
Our daily rhythms show up in our monthly cycles.
Intentional evening routines that help support evening rest are critical components of hormonal health. With this delicious tea, we invite you to relax into nourishing screen-free moments, and enjoy peaceful exhales before a restorative and dreamy night's sleep.
Not for use in pregnancy or when lactating.