Receive Free Yoni Steaming Support
Expert Guidance Along Your Womb Health and Healthy Journey
For everyone who steams with Kitara products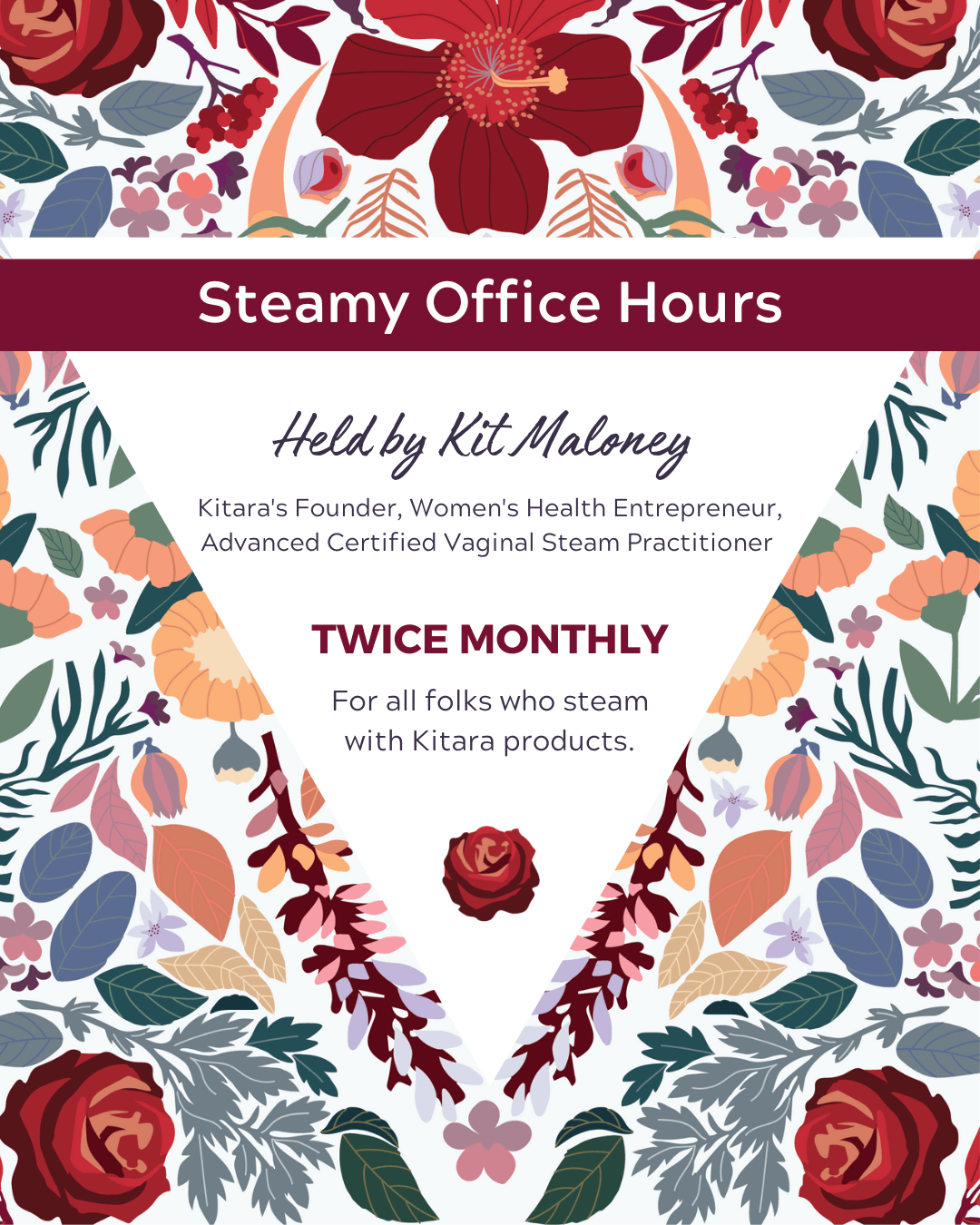 Your Guide: Kit Maloney
Two decades in women's health, Advanced Certified Vaginal Steam Practioner, Founder of Kitara.
Dear One,
Supporting you along your womb health journey is my top priority. That is why, twice a month, I host my "Steamy Office Hours."
Have all your steaming questions answered.
This is a great opportunity to receive holistic womb support and connect directly with me about your steam practice. 
I announce the times of these live Zoom calls to all folks who steam with Kitara products about a month ahead of time. The guidance I offer here is entirely free and you are welcome as often as you like. 
Upon purchase of any Kitara product, you'll receive all the details of these gatherings.
I hope to connect with you in my virtual healing space someday soon.
Sending love,
Kit