Hang on... Yoni What Now?
Do you have questions about yoni steaming?
We get it. Let's dive in and try to clear some things up.
First off, you might be wondering, what is yoni steaming?
Vaginal steaming, also known as yoni steaming, is a practice that was used throughout the world to support uterine and menstrual health for thousands of years. Unfortunately, with the onset of Western gynecology in the late 19th century, vaginal steaming was part of the wisdom lost though the banishment of midwifery.
Thankfully, this simple yet highly effective practice is being remembered.
In essence, the practice involves sitting safely over a pot of steamy water for 10-30 minutes per session at various strategic times in one's menstrual cycle. To optimize the practice, herbs are added to the steam pot to best support the practitioner's needs.  
With so many suffering from ailments associated with their menstrual cycles, steaming is wonderfully regaining popularity. Short cycles, long cycles, infertility, cramps, PCOS, cysts, and so much more can be healed through this gentle practice.
Furthermore, once the uterine arteries have closed post pregnancy (usually about 2 days after delivery), vaginal steaming is a highly effective healing modality to support postpartum recovery. 
What does yoni mean? What's the difference between vagina and yoni?
Yoni is a Sanskrit word for vulva and means sacred gateway with reverence for feminine power/source of life. Vagina is a Latin word meaning sheath (yes, for a sword 🤦‍♀️)
Clearly yoni is Kitara's preferred word choice. However, you might still see us use vagina. It's only because vagina remains easier for more people to understand at this time. However, on our journey we at Kitara hope to bring greater reverence, truth, and expansion to the words and language we choose.
What are the benefits of yoni steaming?
Benefits of yoni steaming may include:
✨ A Balanced & Optimal Menstrual
✨ CyclePain free Periods
✨ Increased Fertility
✨ Non-Surgical Release of Fibroids and Cysts
✨ Menopause & Post Menopause Support
✨ Sexual Aliveness
✨ Postpartum care
✨ Holistic Health: Psychical, Emotional, & Spiritual 
For more information, please see our post "8+ Reasons to Vaginal Steam." 
Safety and Comfort, Always
Are there times not to v steam?
YES. 
Major contraindications/ times when steaming is to be avoided are:
1) during pregnancy (steam opens the cervix),
2) during bleed/period (steam increases blood flow),
3) between ovulation and bleed when trying to conceive,
4) if experiencing spontaneous bleeding/ bleeding in-between periods.
Does yoni steaming hurt?
NO. When practiced properly, steaming is always gentle, soothing, and relaxing. Before every steam session, check the temperature of the steam coming out of the top of the sauna with the palm of your hand. If it's too hot for comfort, wait for the steam to cool. If you think it's cool enough and then things heat up beyond comfort, stand up immediately and wait again for the steam to cool. If ever something just doesn't feel right, pause your practice and reach out to us at Kitara. We're here to help!
A note on our current culture: We tend to have this "work hard, play hard" script operating in our lives that steaming does not fit into. There is no benefit from enduring discomfort. In fact, steaming is more beneficial when experienced with gentleness and ease. It is a time to connect lovingly with you yoni through nurturance and care.
Please book a consultation with Kitara if you'd like to know if your body is better suited for a mild (10min) or advanced (30min) steam. We do not recommend ever steaming for longer than 30min per session. 
Who should I talk to before yoni steaming?
We strongly advise you to consult a train trusted health practitioners, including yourself. Healing is universal. However, no one modality is a universal fit for all yoni bodied people.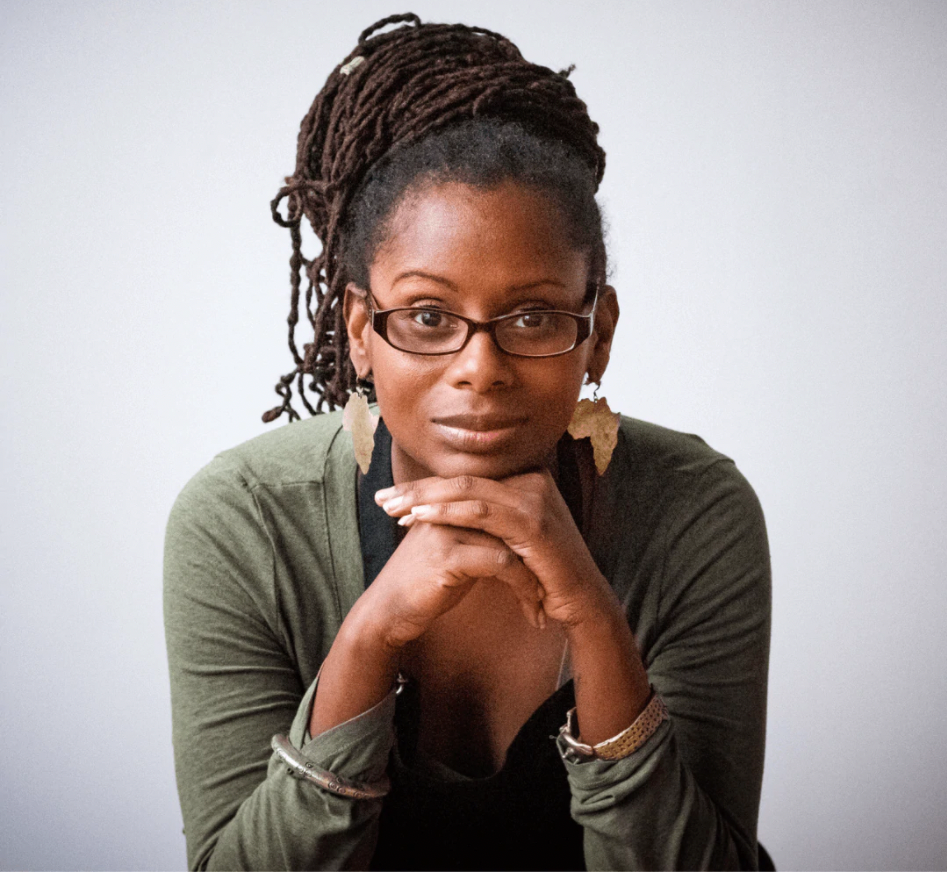 Vaginal Steam Practitioners
What herbs should I use? When in my cycle should I steam? How long should I steam for?
All of these questions are critical to the health and safety of your yoni steaming practice. Therefore, if you are new to vaginal steaming, we strongly encourage you to work with a trained and trusted practitioner.
Our Kitara in-house consultations are with Zaire Sabb. Zaire is a Certified Vaginal Steam practitioner and has completed all advanced yoni steaming modules and course. She is also a Registered Nurse, Midwife, Birth/Postpartum Doula and Herbalist. You can book your yoni steaming and womb health consultation here.
What do I need for yoni steaming?
Most simply, only three things you truly need to yoni steam are a safe pot, water, and fire/heat source. Yoni steam herbs may optimize the benefits of steaming but are not a required part of the yoni steam practice.
For safety information about steaming with only a pot and water, please check out How to Yoni Steam at Home WITHOUT a Yoni Steam Seat.
For added safety, ease, and comfort, many yoni steam loving folks choose to support their practice with the use of a yoni steam seat or yoni steam sauna.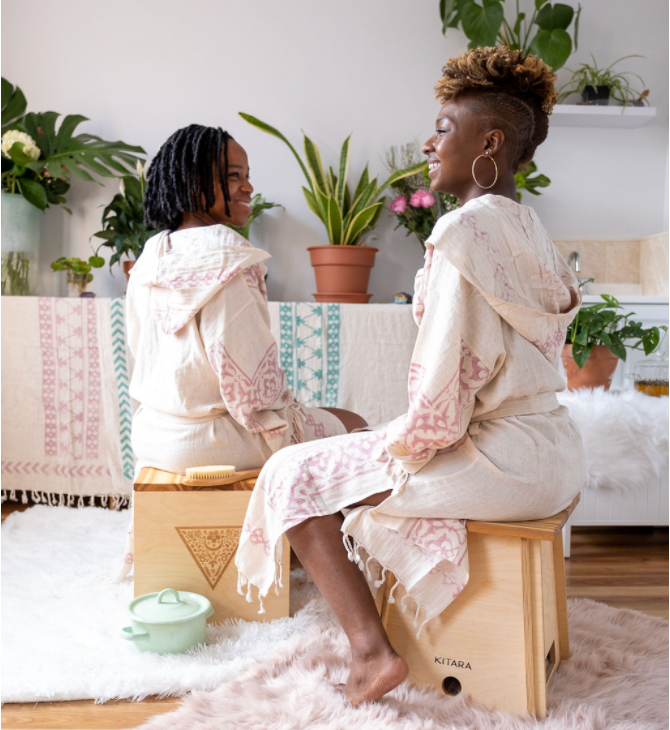 What is a yoni steam sauna?
A yoni steam sauna is a simple wooden box that allows the practitioner to sit safely and comfortably over a steam pot. You may also see this referred to as a yoni steam box, a yoni steam stool, a yoni steam seat, or a vaginal steaming sauna. It has many names, but they all refer to the same thing.
The Kitara yoni steam sauna is built with a strategic design so that a practitioner can use a burner to sustain the heat and steam.
Though a burner is not required for yoni steaming, we hear time and time again, "I wish I had purchased a burner sooner. Now that I have a burner, my yoni steam practice is so much easier!"
Download our Free Essential Guide to Yoni Steaming
Brand new to yoni steaming? Have you been yoni steam practice for years? There is something for everyone in our FREE expert guide to in-home yoni steaming. Download today!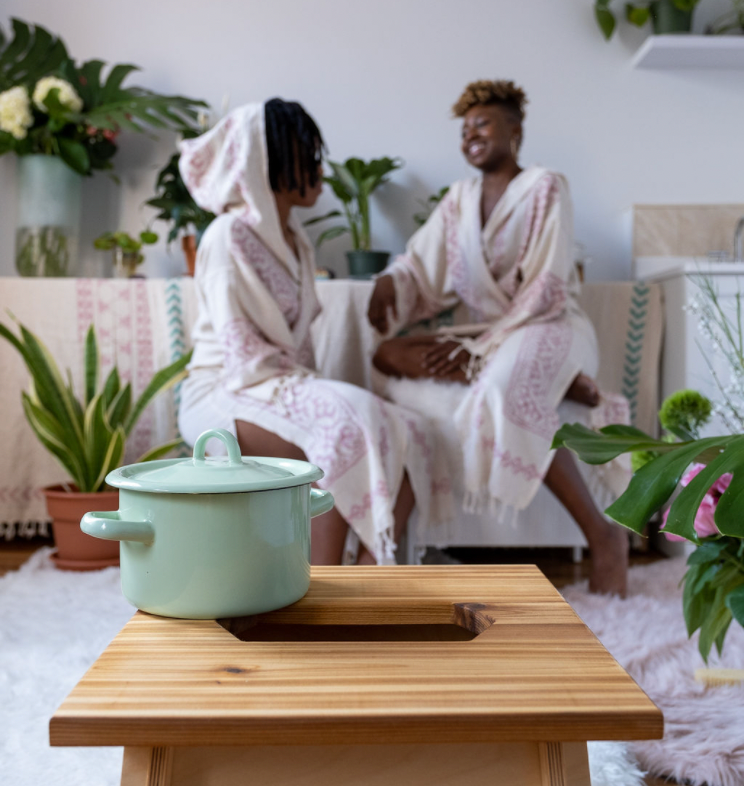 YONI STEAMING GUIDE INCLUDES
The Fundamentals of Yoni Steaming
Safety: Don't Get Burned
8 Reasons to Yoni Steam
Yoni Steaming Herbs
How to Long to Yoni Steam
When to Yoni Steam
Working with a Practitioner
What to Expect from Yoni Steaming
and so so much more... 22+ pages of expert guidance!
Praise
"This is incredible! Going through this guide helped me to better understand how to benefit from yoni steaming. The information is presented in such an accessible way and I learned so much!"
Jamelah L.
"I had so many questions and they were all answered! I've been wanting to yoni steam for ages, but this guide gave me the confidence and I boost I needed to finally get started!"
Carley R.
22 Pages of Expert Guidance
Benefit from the most comprehensive free yoni steaming guide available anywhere on the internet!
Written by Kit Maloney, Kitara's founder and Certified Vaginal Steam Practitioner in all advanced courses. With a Masters in Gender and Social Policy from the London School of Economics and over 20 years experience as an advocate, activist, and entrepreneur in women's health and wellness, Kit generously shares her knowledge so that you can receive the very most benefit from your yoni steam practice.
The Kitara Yoni Steam Guide is demystifies, simplifies, and clarifies what you need to know in order to yoni steam safely and beneficially in your own home.
More Praise for Kitara's Free Guide
"Whoa. This included so much more in depth information than I expected and I'm super grateful it. When it says what the guide includes 'and so much more', they really mean it!"
Tiffany S.
"I had been intrigued by skeptical of yoni steaming... this guide really helped me understand the practice. Reading it helped me feel good about getting started and now I am yoni steam obsessed!"
Mariah F.
"I only wish I'd downloaded this sooner! I love yoni steaming but I didn't realize how much there is to know until I went through this guide. Now I tell all my friends interested in yoni steaming to "start here!"
Lex P.