Yoni Steaming for Janes
Janes, We loved hearing from Kit, founder and CEO of Kitara, as she introduced us to the magic of yoni steaming at our Feb 16th, 2023 Thursday session.
Kitara supports in-home yoni steaming with beauitfully designed and expertly crafted yoni steam set-ups and yoni steam seats.
Kitara is a woman owned business with shared values around caring for our bodies, our mama Earth, and each other.
With love,
The Jane Club
All Inclusive Yoni Steam Set-ups
SAVINGS BUNDLES - MOST POPULAR
Each bundle includes a Handmade Yoni Steam Seats, a Safe Yoni Steam Pot, a Burner for ease of use, plus savings too!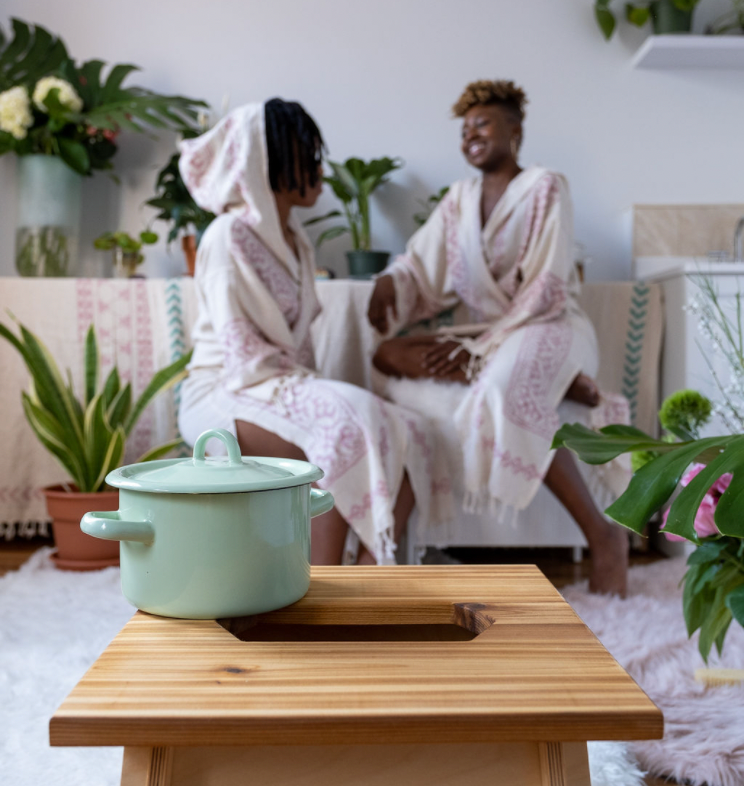 Kitara Yoni Steam Seats Feature:
Premium Birch and Solid Red Cedar Woods
Handles or collapsibility for ease of portabilty
Lids with elongated diamond openings - allowing steam to reach from vulva to anus
Finished and protected by 100% Tung Oil (all natural and toxin-free)
Tested up to 350lbs
14in x14in x 14in, Comfortable and Cute-as-can-be
Handmade Yoni Steam Seats
Kitara's yoni steam seats are also sold separately. Each yoni steam seat is handmade with love by women in Maine.